The Eshima Ohashi bridge, which connects the cities of Matsue and Sakaiminato, is about a mile long. It is the third largest rigid frame bridge in the world.
It's height and steep incline is enough to make the most confident drivers fearful of driving over it.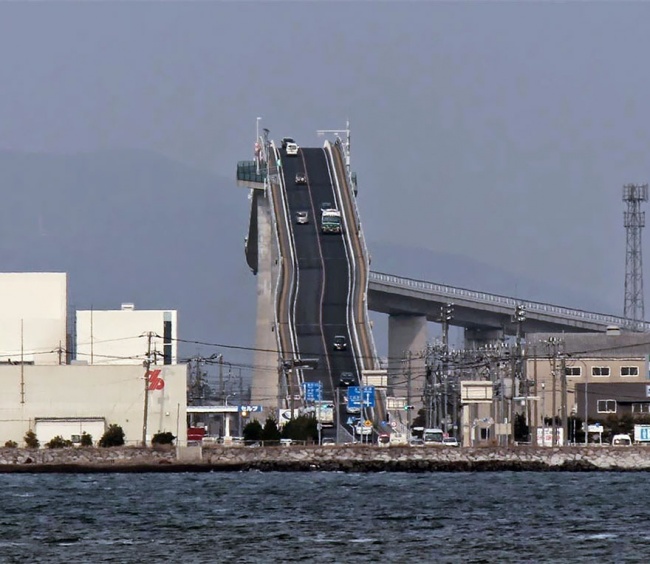 Getty Images
Can you imagine being stuck in a traffic jam on this bridge in a vehicle with a manual transmission?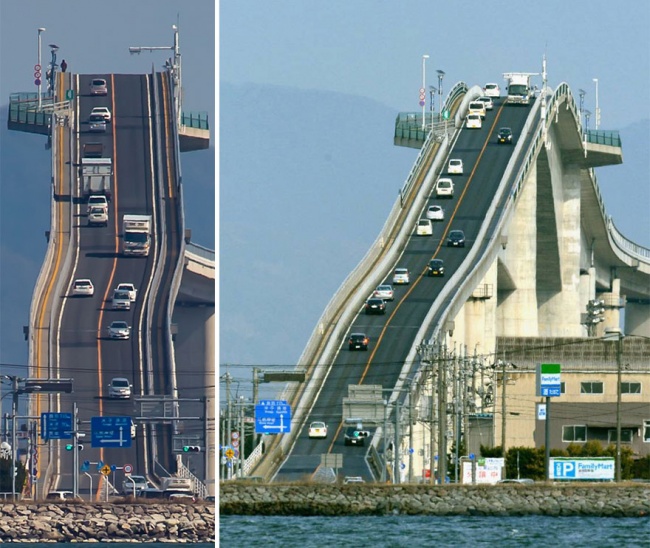 Getty Images
The reason for it's height is so large ships can pass by underneath. And despite looking terrifying, the Eshima Ohashi bridge is actually quite safe.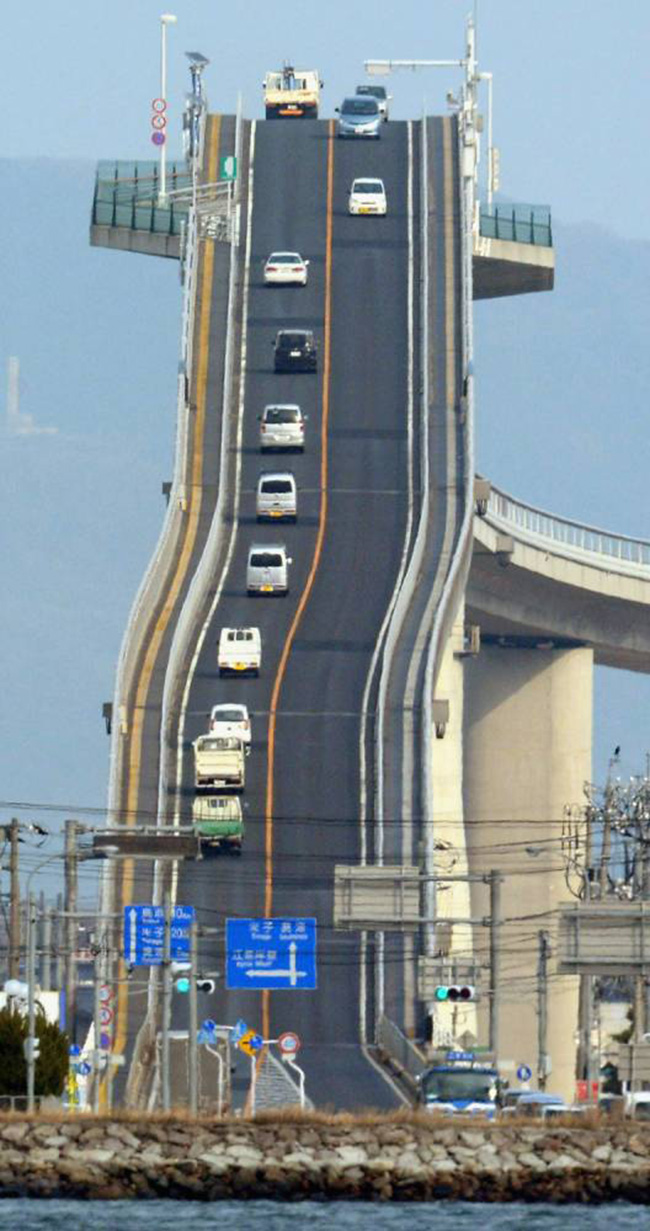 The Asahi Shimbun via Getty Images
Would you be brave enough to drive on it?